Testimonials
---
Brett & Naomi Clark
Business Owners
Clients since 2008
Our association with APC has had a very positive effect on the planning of our lives over the past 9 years. Whilst we often get buried in the "day to day" of our business lives it is comforting to know that the benefits of our hard work are not wasted. The experience and advice provided by APC ensure that our goals for our business and
more importantly our family
are being constantly guided behind the scenes. This guidance is even more valuable as we know it is given with
our family's best interest at heart!
Myles Bouvier-Baird
EX-Pat Executive
Clients since 2011
Despite my young age, I always feel that
I am as equally important
as APC's more senior, wealthier clients. The warmth and sincerely
personal
meetings I have had with APC have never waivered over the years. APC invests in their clients for life, aiming to form a partnership that will last for years. I value the
regular planning meetings
which ensure my advice is not 'set and forget'. APC's advice is free of conflict of interest which is one of the most reassuring features of my relationship with APC which I hope continues for many years to come.
Lorna O'Dwyer
HR Manager
Clients since 2012
I was introduced to APC at a time when I needed sound and steady financial advice to get me through a period of significant personal change. I went from blindly signing documents with no idea of my actual financial position to one of
taking control
and having people I can identify with, trust and like, guiding me to a comprehensive understanding of where I stand. I value my
regular planning meetings
which focus on my financial health and highlight any changes required. The APC team are very respectful of my needs and I feel
informed and confident
in the decisions I am making.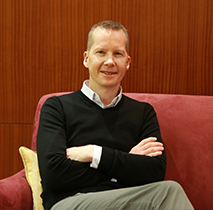 Tony Miller
Commercial Manager
Clients since 2007
Since I became a client of APC there has been a great amount of global economic change however what has stood out for me has been the
consistent, strategic and long term
advice that APC has regularly provided in terms that I understand, in a style that I am comfortable with and in an open and transparent manner. This approach together with a willingness to respond to any queries has led to a trusted relationship that endures. APC's advice is tried and tested, personalised, accessible, independent,
free of any conflict of interest
and is of immense value to me.
Tim and Helen Dowdell
Accountants (retired)
Clients since 1998
We are conservative by nature,
leave nothing to chance
and we have planned our lives accordingly. APC have been a major factor in helping us achieve our financial goals by setting out a
comprehensive plan
that is structured, consistent and easy to follow. We have felt totally comfortable with APC and have
trusted
them from day one as they have always been open and transparent. APC is a totally professional organisation and our experience is warm and relaxed. The APC team always present information in an
easy to understand
way.
Stephen and Eliza Downes
Young Professionals
Clients since 2010
APC's advice is reassuring as it is
tailored
to our personal circumstances, goals and individual risk profiles.
APC's structured approach
optimises each element of our financial plan. Their service is comprehensive and diligent ensuring we fully understand what they are recommending and why it will help achieve our goals. Importantly, the plan is reviewed in our
regular planning meetings
to cover any pertinent taxation or regulatory changes and ensure the
strategy continues to align with our goals
. Our trust in APC's advice is based on our belief that we are in the best possible position to reach our goals.